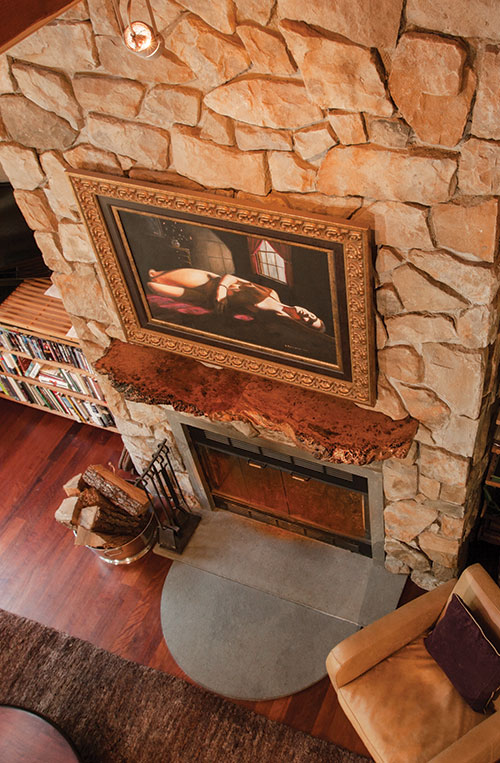 What began as a kitchen renovation has continued throughout the home. The kitchen was designed for a passionate cook. The flat panel cabinets were customized for ease of cleaning, allowing the wood itself to become the design element. The power pop up and trash drop were unique to this project.
Antique and existing furniture were paired together in the bedroom. Fabrics were upgraded creating an opulent guest space.
Organic found items were recycled to upgrade specific elements including a custom front door, entry console, and fireplace mantle.
And outdoors, many reclaimed items were employed in the garden spaces.
Would you like to learn more?